Köhler & Henne - Juwelier Bedarf in großer Auswahl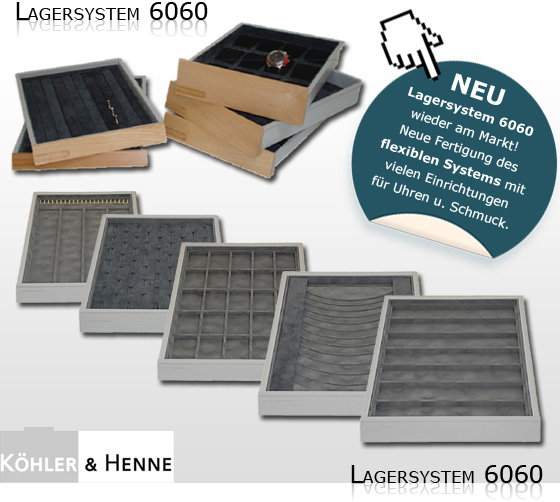 The Köhler & Henne online shop offers you the possibility to order all products around the clock. In addition to this "computerised catalogue" with our range of standard products and sizes you can ask us about individual and customised boxes, trays etc. We are at your disposal by telephone (+49-7231 / 337 48), by fax (+49-7231 / 313 733) or by e-mail (info@koehler-henne.de). Please do not hesitate to contact us about your specific requests.

Our offer is addressed to traders only.
Our advice